Education Take Action |

May 17, 2018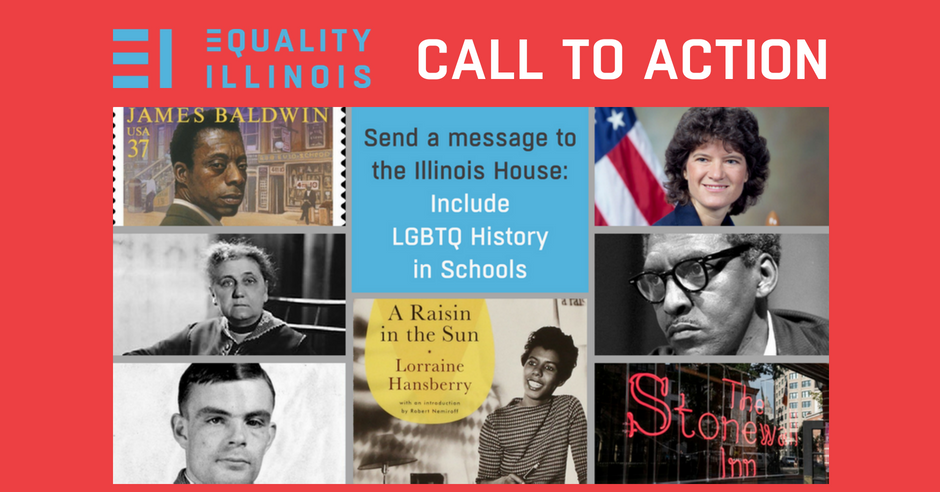 CALL TO ACTION: The LGBTQ Inclusive Curriculum Bill is now headed to the House floor after being voted out of committee 11-6 Thursday morning. There are only two weeks from today to get it to the governor's desk before the scheduled May 31 adjournment, and there is vocal opposition.
Do not delay! Contact your House member TODAY to ask for a YES vote on SB 3249.
The right-wing opponents testified against the bill in committee, raising the usual canards, saying it would require "indocrination against their religious beliefs." But supporters of the measure said that learning that individuals already being studied may have been LGBTQ is factual and may lead to a deeper understanding of their contributions, benefiting all students but most significantly children struggling with their identity.
The LGBTQ Inclusive Curriculum Bill is an initiative of Equality Illinois, the Illinois Safe Schools Alliance, and The Legacy Project and is sponsored by state Senator Heather Steans of Chicago and State Representative Anna Moeller of Elgin.