Equality Illinois Honors Mona Noriega and Terry Cosgrove
with Freedom Awards
Longtime civil rights champions will be recognized at Equality Illinois 2017 Gala
CHICAGO (December 12, 2016)–Chicago Human Relations Commissioner Mona Noriega and Personal PAC CEO Terry Cosgrove will be the 2017 recipients of the Equality Illinois Freedom Award for their lifelong commitment to fighting for the civil rights and personal freedoms of all Illinoisans, the organization announced Monday.
The recognition will be made at the Equality Illinois 2017 Gala, the Midwest's largest LGBTQ formal celebration, to be held on Saturday, February 4, 2017 at the Hilton Chicago.
"Mona Noriega and Terry Cosgrove epitomize the criteria for the Equality Illinois Freedom Award, which was created to honor individuals and organizations who demonstrate remarkable vision, courage, and leadership in the effort to achieve full equality for LGBTQ individuals in Illinois," said Brian C. Johnson, CEO of Equality Illinois, the state's oldest and largest LGBTQ civil rights organization.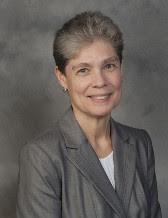 Starting as a citizen activist in the late 1970s, Mona Noriega (pictured left) organized events to help women build their community and was a trailblazer for advocacy for Latina lesbians. In 1993, she went to work for Lambda Legal, the national legal organization fighting for LGBTQ rights, where she helped to establish the Midwest office and served as the Midwest Regional Director. In 2011, Chicago Mayor Rahm Emanuel appointed Noriega to serve as Chair and Commissioner of the Chicago Commission on Human Relations, which is charged with enforcing the Chicago Human Rights Ordinance and the Chicago Fair Housing Ordinance.
"Mona Noriega has been on the front lines of fighting for LGBTQ rights and women's rights for nearly 40 years, stepping up wherever she saw the need for passion and action," Johnson said.
In accepting the award, Noriega said. "I am truly honored and appreciative to be selected by Equality Illinois as a 2017 Freedom Award recipient. It is even more rewarding coming from an organization which I have long admired and respected for its leadership in working tirelessly to protect and advance the rights of the LGBTQ community. Throughout my professional career fighting injustice and discrimination and advocating for equity and inclusion, Equality Illinois has been a source of strength and a reliable and essential partner. It is always gratifying to be recognized for your work, but for me it is even more important to be honored by your peers, and for this I am truly grateful."
Terry Cosgrove (pictured left) is president and CEO of Personal PAC, the Illinois political organization that focuses on electing pro-choice candidates in the state. He got his start in advocacy in the 1970s when he worked for a tenants' rights organization in Champaign-Urbana while also active in the gay and lesbian rights movement, including playing a major role in passage of human rights ordinances by the Champaign and Urbana city councils. Cosgrove's work for LGBTQ rights, women's rights, and on many political campaigns led to his appointment as director of Personal PAC in 1989 and then elevation to president and CEO. He also serves as commissioner on the Illinois Commission on Human Rights, appointed by Gov. Pat Quinn in 2011.
"Women's rights and LGBTQ rights are inextricably tied, and Terry Cosgrove has been involved in all those important human rights battles and related election campaigns in the state for more than four decades," Johnson said.
In acknowledging the Freedom Award, Cosgrove remembered his early days as an advocate at the University of Illinois. "As one of the few out gay men at the U. of I. in the 1970s and 1980s, I couldn't stop speaking out because I knew LGBTQ folks needed to not feel so isolated and desperate," Cosgrove said. "More than ever, the effectiveness and leadership of Equality Illinois is needed to meet the profound challenges still confronting the LGBTQ community today."
More than 1,400 attendees are expected at the Equality Illinois 2017 Gala, including more than 100 political figures and community VIPs, who will celebrate the accomplishments that advanced LGBTQ rights over the last year and hear a call to arms about the challenges that remain in our fight for full equality for all Illinoisans. The gala will also mark the beginning of Equality Illinois' second quarter century of service to LGBTQ Illinoisans.
It was previously announced that the Ann & Robert H. Lurie Children's Hospital of Chicago will receive the Equality Illinois Business Leadership Award at the gala. Read about that recognition at http://www.equalityillinois.us/about-us/press-releases/lurie/.
More details about the Equality Illinois 2017 Gala and ticket information are available at www.equalityillinois.org/2017-gala.