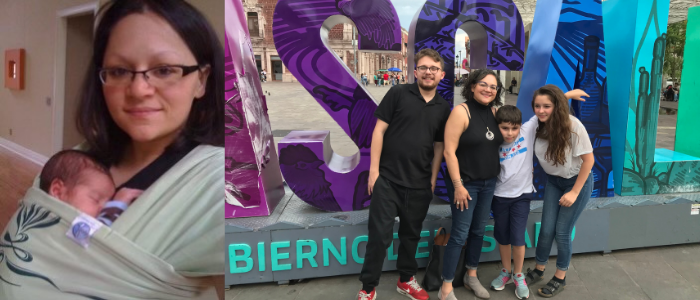 Reproductive justice is LGBTQ justice!
As a queer mother of three who grew up in the state of Texas, I am both heartbroken and enraged as we witness this watershed moment of erosion of reproductive rights for women and other persons who will now be forced by the government to carry a pregnancy to term. 
SB8 took effect in Texas on September 1 completely banning abortions – without exceptions, including for rape or incest – after six weeks of pregnancy, weeks before most persons even realize they may be pregnant. It also penalizes those who assist anyone seeking to have an abortion in Texas. Not only that, SB 8 empowers and rewards vigilantes with $10,000 rewards for identifying anyone who is found to violate the law.  And the majority of the U.S. Supreme Court in a published decision, is for now standing by this Texas law and allowing for what in effect constitutes a complete ban on abortions in the second most populous state in this country.
As queer people in Illinois, we must not only care about this, but must activate and understand that LGBTQ rights and reproductive rights are profoundly interwoven. The right-wing fundamentalists that passed this law in Texas and support these draconian measures are the same across the country who want to erode the hard earned rights and protections that exist for LGBTQ people. And as we clearly saw in this case, the U.S. Supreme Court's actions speak for itself.
As is always the case with these extremist restrictions, low-income folks, people of color, and LGBTQ individuals are most directly impacted and harmed. Reproductive rights is a queer issues because we want autonomy for our lives and our bodies. Reproductive rights is a queer issue because teen pregnancy disportionatly impacts queer youth. Reproductive rights is a queer issue because transgender and non-binary people get pregnant too. Reproducitve rights is a queer issue because these bans and restrictions primarily impact low-income individuals and there is a large percentage of  LGBTQ people living below the poverty line. 
As a queer mother of three, I chose to have children. Autonomy over my own body, choice, is not a privilege, but rather a fundamental right. Abortion access is a queer issue and an LGBTQ health care issue.  At Equality Illinois we are proud to be in a state and work alongside partner organizations who have achieved some of the strongest protections for reproductive rights in the country. At Equality Illinois, we stand with reproductive justice organizations in Texas and across the country, working to secure safe access to abortion and reproductive justice and we are committed to ensuring the voices of LGBTQ people, especially those most impacted by these issues, are included and protected in these important efforts.
As LGBTQ communities in Illinois, we must speak up, show up, and join efforts to ensure reproductive justice not only in Illinois, but across the country.
Please click on the button below to find out where you can show up for upcoming events in support of reproductive justice! Reproductive justice is LGBTQ justice.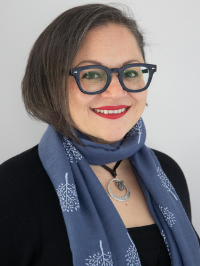 Mony Ruiz-Velasco
Deputy Director
Pronouns: She/Her/Hers
mruizvelasco@eqil.org