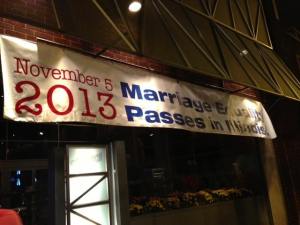 One year ago today –
The Illinois General Assembly passed marriage equality.
Since then, the federal appeals court that covers Illinois has ruled in favor of the freedom to marry, a decision that the U.S. Supreme Court has allowed to stand.
Equality Illinois stands ready to ensure that there are no efforts to weaken the Illinois public accommodation law or any other policy, ensuring equal access and fair treatment for all Illinois families.