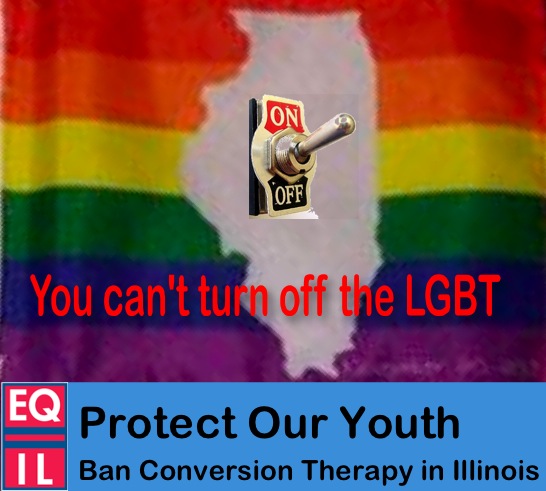 Equality Illinois on Tuesday announced an initiative to pass legislation banning ineffectual and dangerous conversion therapy during this new term of the Illinois General Assembly in order to protect lesbian, gay, bisexual and transgender children
State Rep. Kelly Cassidy of Chicago introduced the bill on Friday. House Bill 217, the Conversion Therapy Prohibition Act, would make it illegal for mental health care providers to engage in sexual orientation change efforts with anyone under the age of 18. A Senate version will be introduced soon, sponsored by Sen. Daniel Biss of Evanston.
"Illinois should be at the forefront of banning this failed and discredited non-therapy that attempts to change the unchangeable, our innate sexual orientation and gender identity," said Bernard Cherkasov, CEO of Equality Illinois.