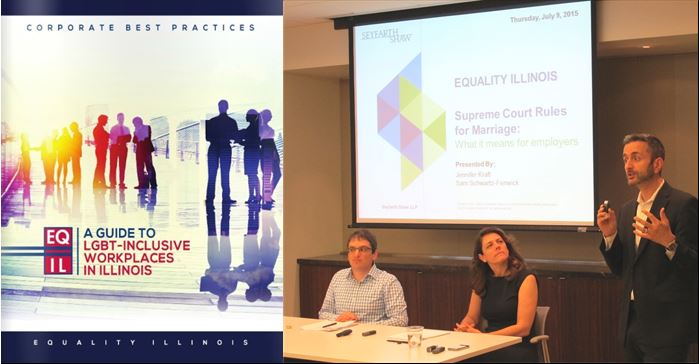 Our work is not done! Today, Equality Illinois launched "Corporate Social Responsibility and LGBT Equality: A Program to Build an Inclusive Workplace Culture," which includes a new guide and a series of training sessions.
Legal advances have been crucial in creating a fairer world for those who identify as ‪LGBT‬, but there are many additional steps to creating a workplace environment where LGBT employees can flourish.
Click below to read and download the new Equality Illinois "Guide to LGBT-Inclusive Workplaces" and to sign up for the next Equality Illinois Corporate Social Responsibility Trainings. The presenting partner of this project is the law firm of Seyfarth Shaw LLP.