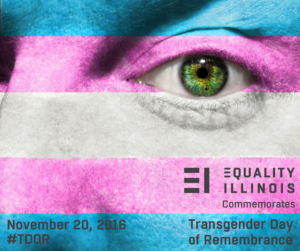 This Sunday we pause for the Transgender Day of Remembrance.
We memorialize those who were killed due to anti-transgender hatred or prejudice. The day is also a statement that we as a community must recommit ourselves to the fight against transphobia.
The disheartening list of people who lost their lives in 2016 can be found here.
There are memorial events scheduled today in Chicago, Rockford, Peoria and Hinsdale and Monday in Evanston.