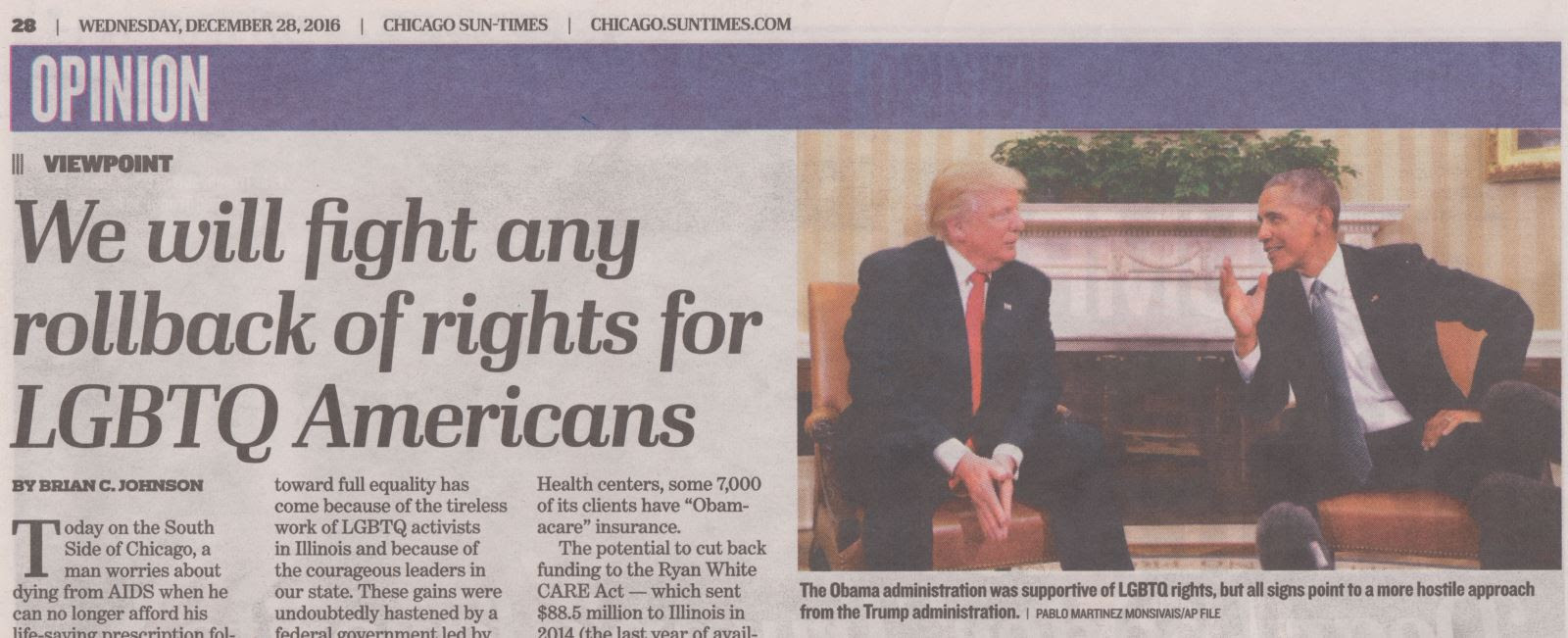 Equality Illinois CEO Brian C. Johnson writes in a column in The Chicago Sun-Times that "we will resist at every turn" promised attempts by incoming Trump administration officials and the Republican majorities in Congress to roll back LGBTQ rights.
"While the threat of immediate and far reaching policy shifts suggest darker years for the LGBTQ community, it is the elevation of virulent anti-LGBTQ bullies to national leadership positions that causes many LGBTQ Illinoisans the greatest alarm," Johnson says.
It is important that the community hear from Equality Illinois that we will not retreat and that we will work with our many allies in Congress "to try to block or mitigate the worst inclinations of the incoming administration and Congress." Read Brian's full column in the Sun-Times.