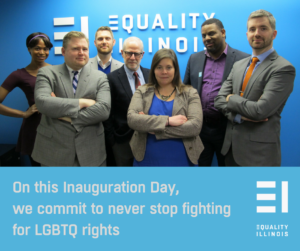 On this Inauguration Day, LGBTQ civil rights protections should not be at risk with the change in administrations, but that's the reality we face.
Equality Illinois, working with our supporters in Congress and allied organizations fighting for equality and justice, will resist at every turn.
Stay abreast of our work here on our website or follow us on Facebook and Twitter.
Also, sign up for email updates here.