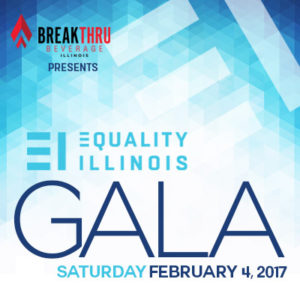 The excitement is building for the Equality Illinois 2017 Gala on Saturday night at the Hilton Chicago Hotel. You can still join the fun by clicking the link to purchase tickets today.
The important work of Equality Illinois advocating for the civil rights of LGBTQ Illinoisans is funded by events such as the gala.
When we talk to a state legislator, communicate with a member of Congress, train correctional officers, educate employers about inclusive work places and do many more things fighting for the rights of LGBTQ Illinoisans, we thank everyone who has contributed, whether it is through the gala or donating a few dollars or giving of their time.