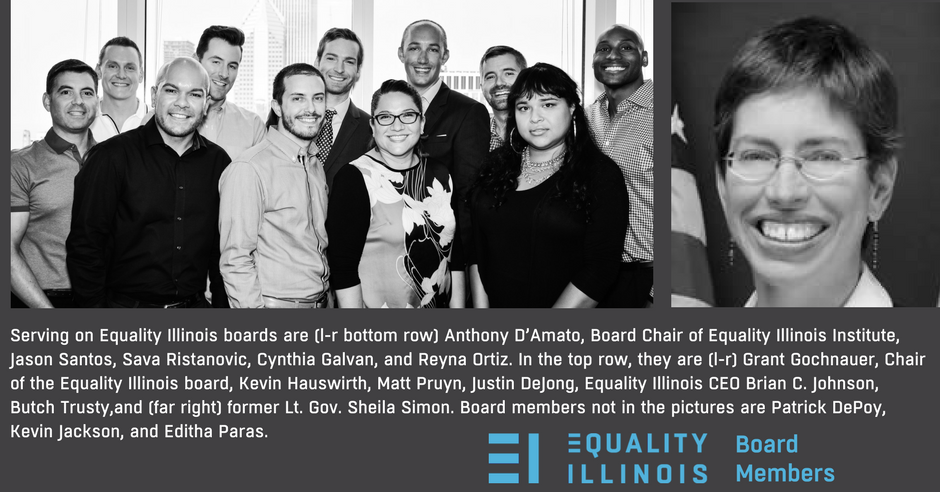 The Equality Illinois 2017-2018 boards of directors, which include six new board members, who, together with the board veterans, represent the diverse LGBTQ community in Illinois as well as allies.
The new members of the two boards, for Equality Illinois and Equality Illinois Institute include Sheila Simon, the former Illinois lieutenant governor, who is now Visiting Assistant Professor of Law at Southern Illinois University School of Law in Carbondale.
We thank the new and veteran board members for volunteering significant time and sharing expertise and experiences from their personal and professional lives to benefit our civil rights mission.