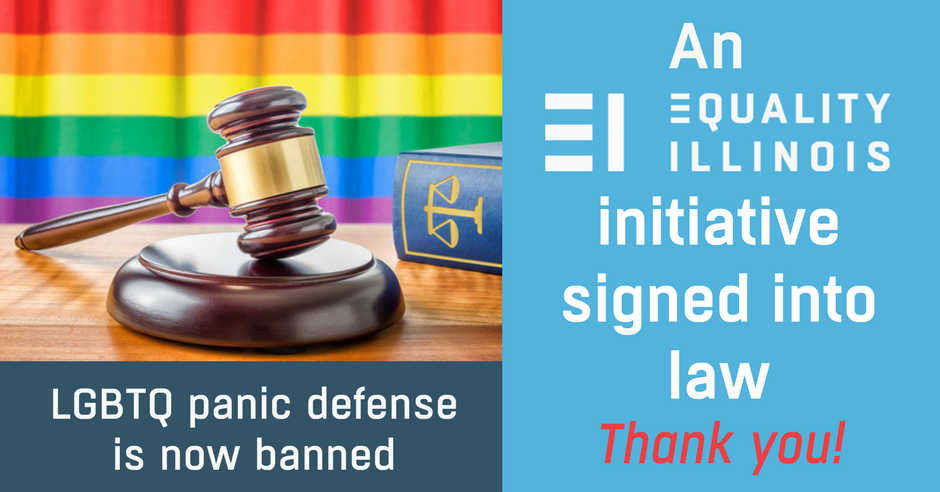 Criminal defendants who kill LGBTQ people can no longer be acquitted by claiming a panic defense–that they were provoked by a fear of the victim's sexual orientation or gender identity–under a new law signed by Gov. Bruce Rauner that was part of the 2017 legislative agenda of Equality Illinois.
"This new law ensures​ LGBTQ people are not blamed for the violence perpetrated against them simply because of who they are," said Brian C. Johnson, CEO of Equality Illinois.
Thank you to Gov. Rauner and the sponsors Sen. Daniel Biss of Evanston and state Rep. Litesa Wallace of Rockford.