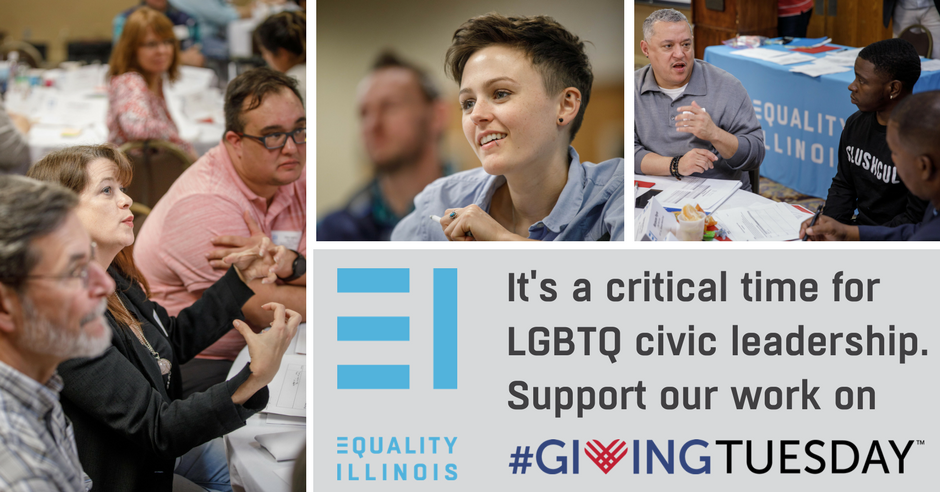 It is a critical time for LGBTQ Civic Leadership, and Equality Illinois Institute needs your support here in Illinois. On GIvingTuesday, Can you make a one-time tax-deductible donation today in the amount of $10, $25, $50, or even $100?
This is the kind of work we do: On November 4 and 5, 50 community advocates from 19 cities around the state convened in Joliet, Illinois with a purpose of amassing LGBTQ power and building up organizations that are more civically engaged in their communities. With attendees from every corner of Illinois, including 50% from outside of Chicago, the feeling of coming together across the state was powerful.
Your gift of $10, $25, $50, or $100 will enable LGBTQ people from Chicago to the Quad Cities and Carbondale to Champaign to become more VISIBLE and POWERFUL through civic leadership. Will you support this effort on #GivingTuesday?