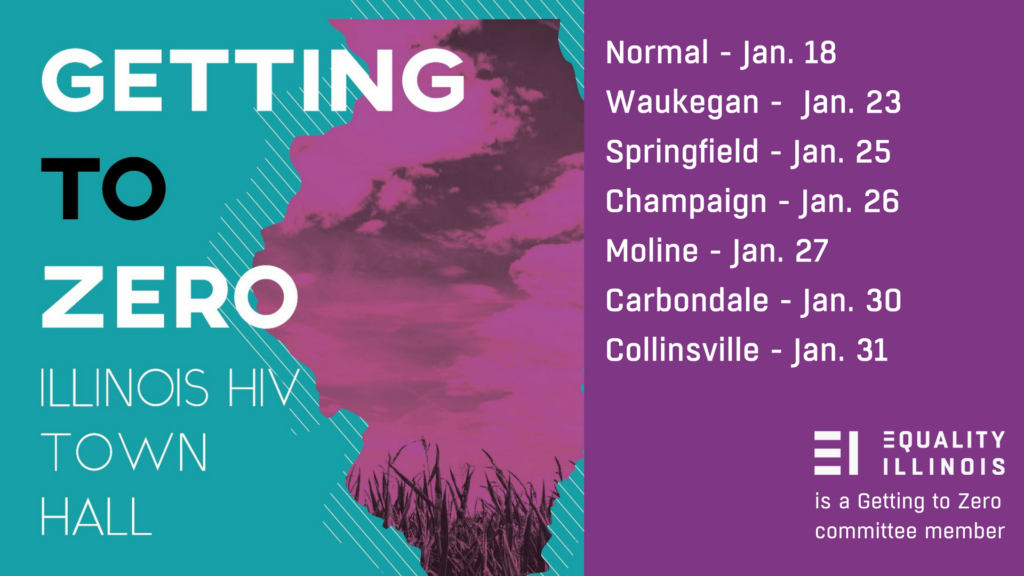 Now is the time for Illinois to build on the state's tremendous progress in the fight against HIV. New HIV cases in Illinois dropped by nearly 28% over the decade from 2006-2015, and Illinois has nearly eliminated mother-to-child HIV transmission. In the City of Chicago, there have been fewer than 1,000 new HIV cases annually since 2013, the fewest cases reported annually since 1990.
It's time to take stock of the state's portfolio of programs targeted for people vulnerable to and living with HIV or for general populations and optimize them for today's epidemic. Most importantly, it's imperative that we eradicate health disparities so everyone–regardless of HIV status–can thrive. That's why it's time for an Illinois Getting to Zero plan.
Your input is so important to make sure our Getting to Zero work is successful and that it makes a difference for people living with and vulnerable to HIV. We are looking forward to gathering your thoughts, ideas and hopes for Getting to Zero in Illinois.
Attend a Getting to Zero Town Hall during January in Normal, Waukegan, Springfield, Moline, Carbondale, Collinsville, and Champaign. Find dates and details.