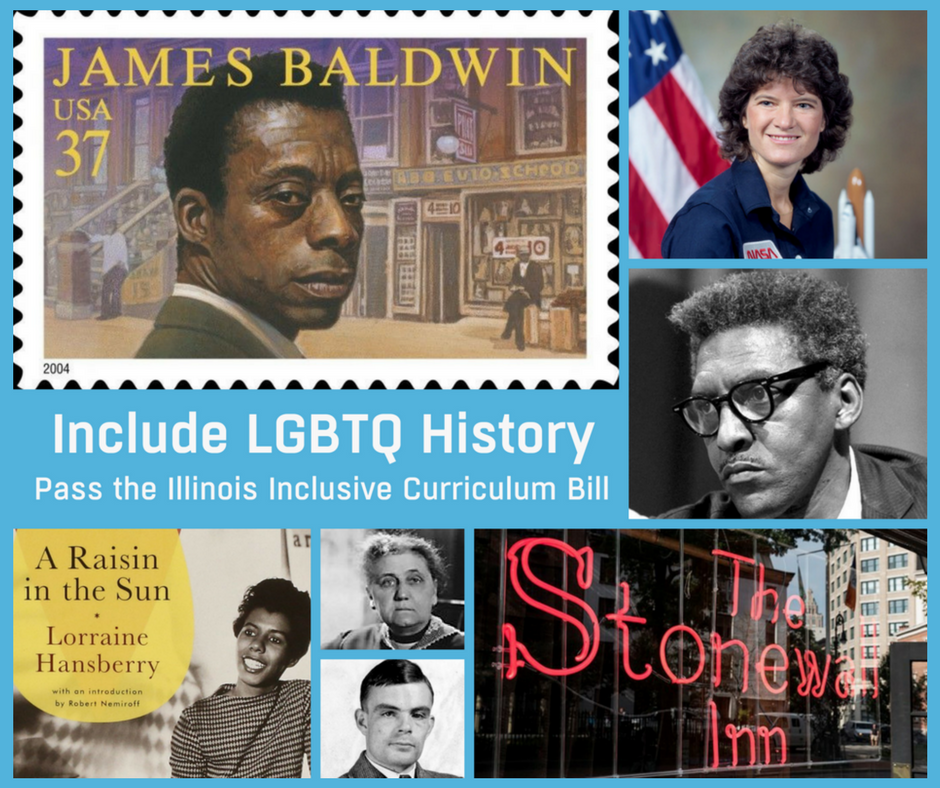 The Illinois Inclusive Curriculum Bill is introduced in the state legislature, an initiative of Equality Illinois and the Illinois Safe Schools Alliance and sponsored by state Sen. Heather Steans of Chicago and state Rep. Anna Moeller, of Elgin, so students will learn about the significant historical events and contributions by LGBTQ people.
Some examples: The nation's first gay rights organization, the Society for Human Rights, was formed in 1924 in Chicago. Illinoisan Jane Addams, the mother of social work, founder of the Hull House, and Nobel Peace Prize recipient, was in a committed 40-year relationship with her partner, Mary Rozet Smith. The organizer of the 1963 March on Washington, civil rights activist Bayard Rustin, was a gay man. And Sally Ride, the first U.S. woman in space, was a lesbian.
The Illinois School Code already ensures inclusion in history curriculum of the contributions and experiences of other historically marginalized communities, including of people of color, women, immigrant communities, and people with disabilities, so the Illinois Inclusive Curriculum Bill is consistent with current state law and our shared Illinois values of inclusion and respect.