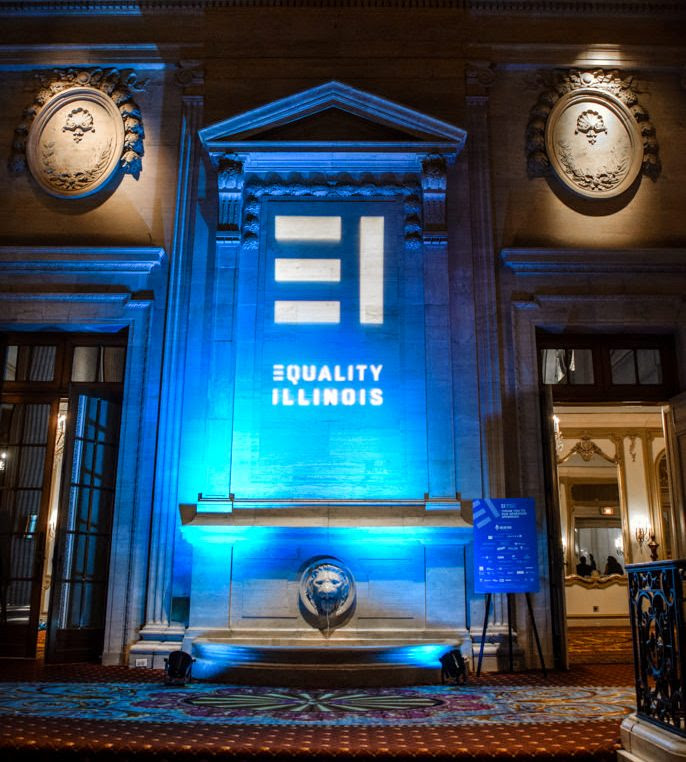 Tonight, a full house of nearly 1,500 people is expected at the 2018 Equality Illinois Gala to hear about the successes and ongoing challenges of building a stronger Illinois in the face of national headwinds against LGBTQ civil rights.
The gala, which benefits the yearlong statewide LGBTQ civil rights work of Equality Illinois Institute, will recognize Planned Parenthood of Illinois, transgender youth activist Jazz Jennings, and longtime LGBTQ activist Jim Bennett. Guests will also hear from three Illinois residents who will speak on the multidimensional work of the organization and how their lives have been directly impacted by it.
Illinois Gov. Bruce Rauner, Chicago Mayor Rahm Emanuel, and 100 other elected officials and candidates will be introduced, plus community members, dignitaries, and allied supporters plan to attend the gala at the Hilton Chicago.