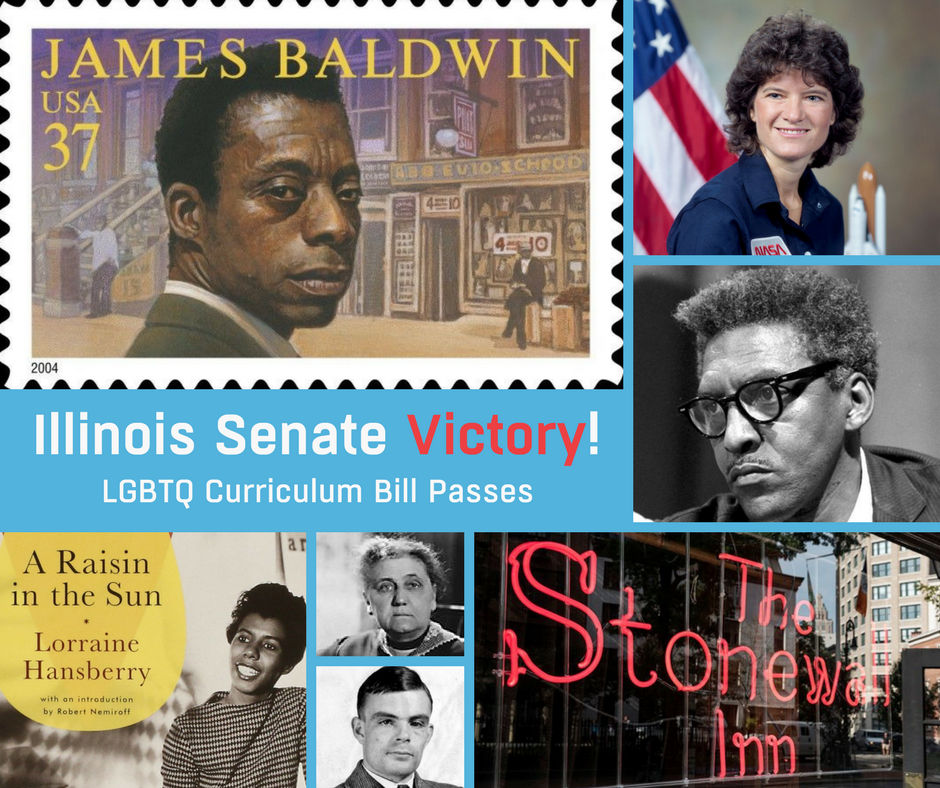 Breaking News: On a bipartisan 34-18 roll call, the Illinois Senate passed the Inclusive Curriculum Bill on Wednesday, sending the measure calling for the inclusion of historical events and contributions by LGBTQ people to the state House.
Now that it has passed the Senate, it is important to tell you state representative to vote for SB 3249, which will have a positive effect on LGBTQ students' self-image and make their peers more accepting. Click HERE to send a message.
Sponsored by state Sen. Heather Steans of Chicago, the bill is an initiative of Equality Illinois, the Illinois Safe Schools Alliance, and The Legacy Project and is supported by the Illinois State Board of Education and a broad coalition of statewide and local educational, civil rights, health, and civic organizations. The House sponsor is state Rep. Anna Moeller of Elgin.