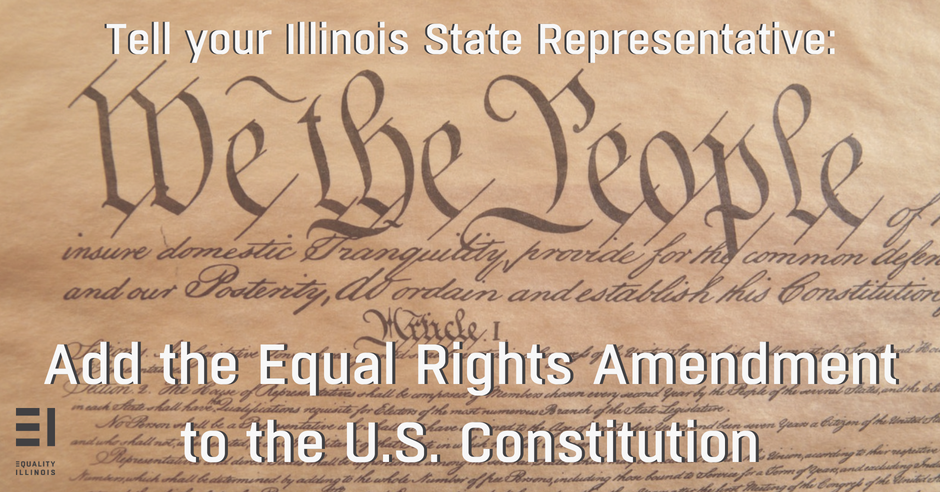 Take Action Today: The Equal Rights Amendment to the U.S. Constitution, guaranteeing all people equal treatment under the law regardless of their sex, is now in the Illinois House, with a vote on ratification hopefully taken before the May 31 adjournment.
Act now to tell your state representative to vote YES.
In a committee hearing Wednesday morning, the amendment passed on a party line vote of seven Democrats voting "yes" and five Republicans voting "no." Opponents continue to deploy specious arguments such as that that it would mandate co-ed prisons and bathrooms.
The right wing is working overtime to try to stop ERA from being added to the Constitution. You must tell the Illinois House it can no longer delay ratifying ERA.