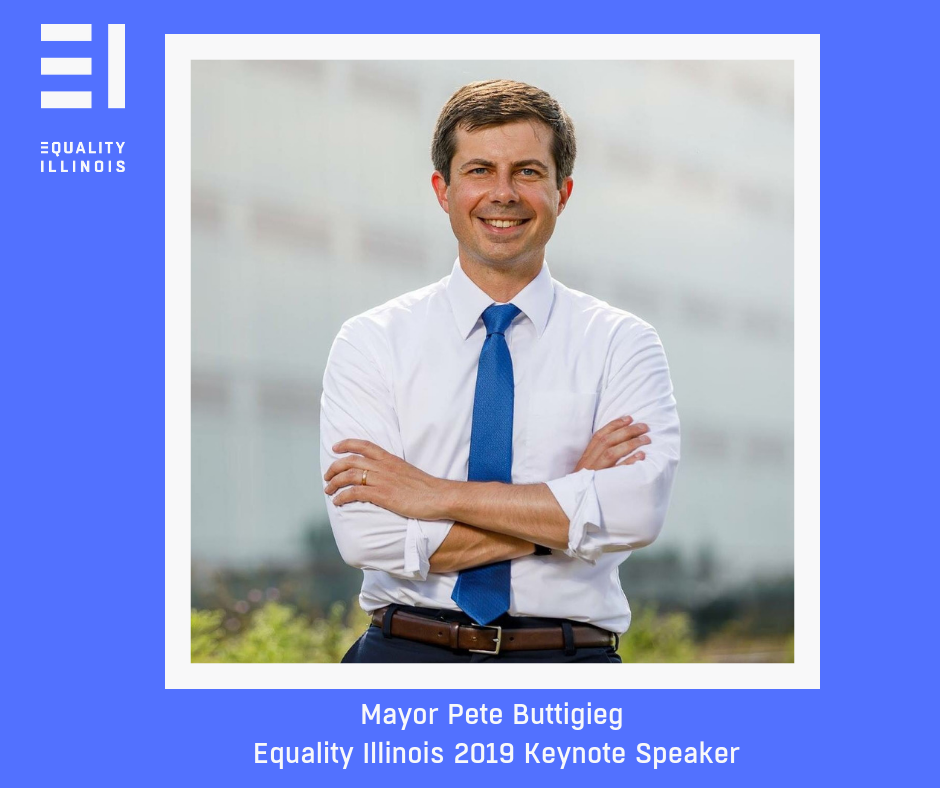 GET YOUR TICKETS TODAY!!!

SPECIAL ANNOUNCEMENT!!!
President Obama named him one of four Democrats who represented the future of the Democratic Party and the New York Times ran a column saying that he could be the nation's "first gay President."
South Bend, Indiana mayor Pete Buttigieg, a rising national star among Democrats, will be the keynote speaker at the 2019 Gala presented by United, set to begin at 6 p.m. on Saturday, February 2 at the Hilton Chicago.
This year's Gala is chaired by community leader Nabeela Rasheed and is on track to be one of our most successful and vibrant yet! Each year we award inspirational leaders and organizations whose selfless work helps create a world that is healthy, just and fully equal for all LGBTQ people. This year for their dedication to social justice and equality, Channyn Lynne Parker of Howard Brown's Broadway Youth Center, and Danny Wirtz the Vice-Chairman of Breakthru Beverage Group will be the recipients of the 2019 Equality Illinois Freedom Award. The Equality Illinois Organization Leadership Award, given annually to organizations that demonstrate remarkable vision, courage, and leadership in the efforts to achieve full equality for LGBTQ individuals in Illinois, will be presented to Illinois AFL-CIO.