Hilton Chicago, 720 S. Michigan Ave., Chicago
February 1, 2020
Thank you so much for joining us at Saturday night's historic Gala. We were honored to recognize Tracy Baim with our Freedom Award and the Rainbow Cafe with our Organization Award. Our deepest appreciation goes out to the sponsors, table hosts, volunteers, and inspiring speakers who all made the night so special.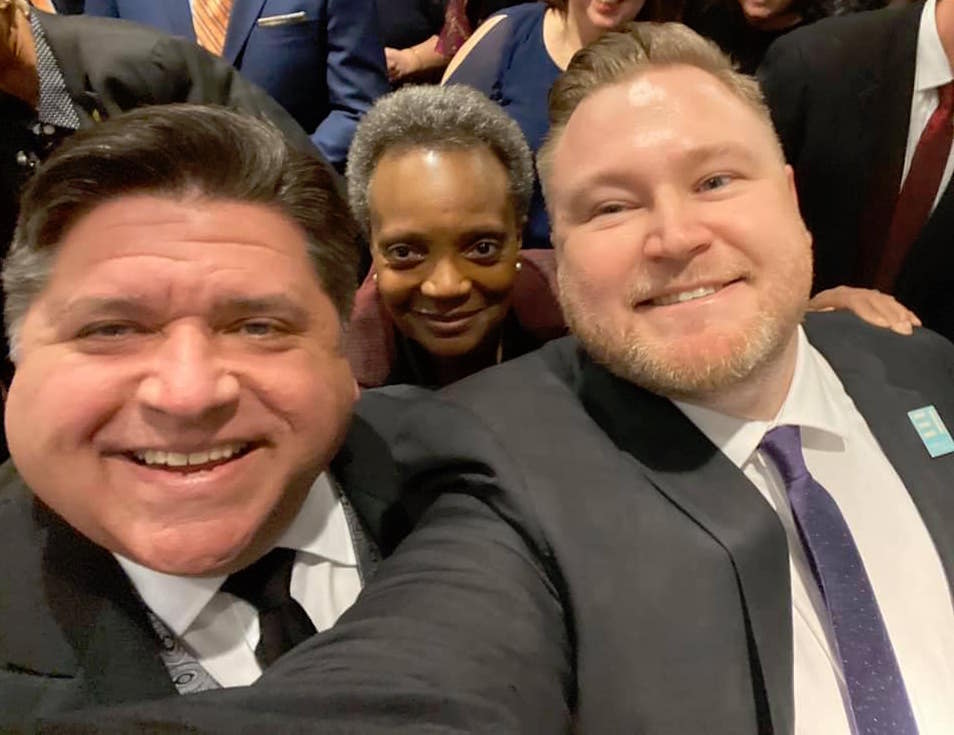 We hope you were inspired by the remarks by Gov. Pritzker and Mayor Lightfoot and by the path forward for Equality Illinois this upcoming year set out by CEO Brian C. Johnson.
Want to relive some of the magic or experience it if you were unable to make it to the Hilton Chicago? Check out our impact video HERE, and search the hashtag #EIGala on Facebook, Instagram and Twitter for more of the fun.
2020 GALA PHOTOS

Pictures by Mystic Images Photography
Pictures by C. Grost Photography
Gallery 1 Gallery 2 Gallery 3
Pictures by Breeze Art Photography

Relive the experience of the exciting 2019 Gala.
Flip through the gala program and enjoy pictures and videos. Watch the call to action by Equality Illinois CEO Brian C. Johnson, powerful testimonials from people who benefited from the work of Equality Illinois, and the presentation of the awards to our honorees.