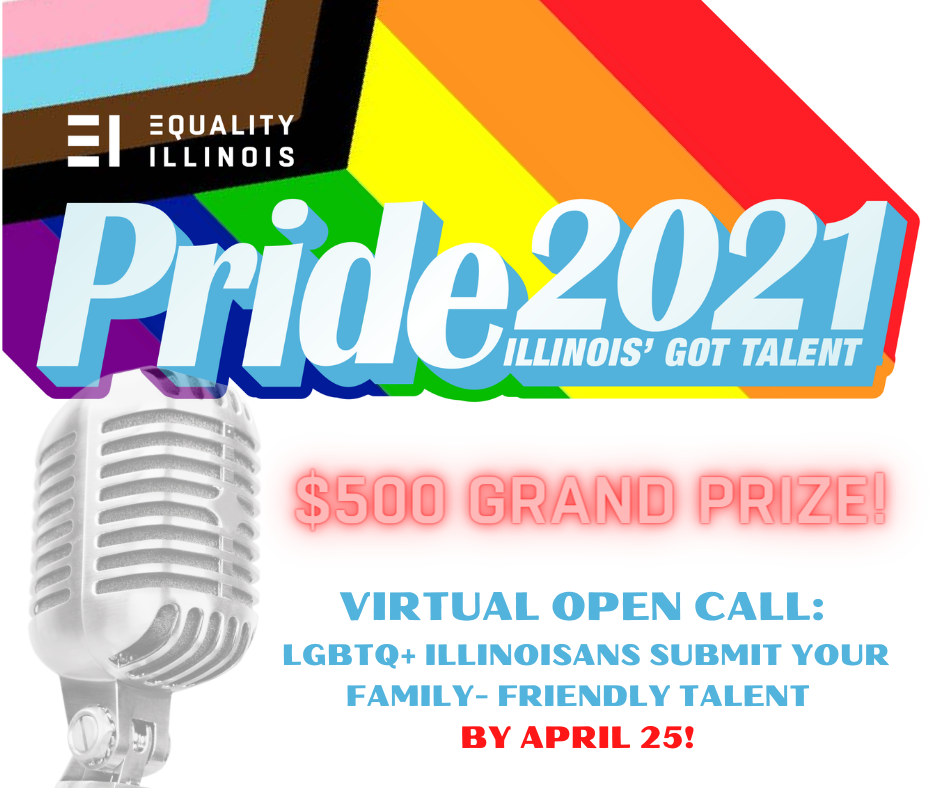 Are you an Illinois LGBTQ artist of any kind? Do you want to share your pride and your talent to win $500?
Equality Illinois announces Pride 2021: Illinois' Got Talent. We're going to scour the state for the best LGBTQ talent Illinois has to offer. Five regional finalists will compete for a $500 cash grand prize. You're all talented. You're all proud. Who will win? Illinois will decide!

Please note, if you are below 18 years of age, you will need permission of a parent or guardian to enter!
Good luck!