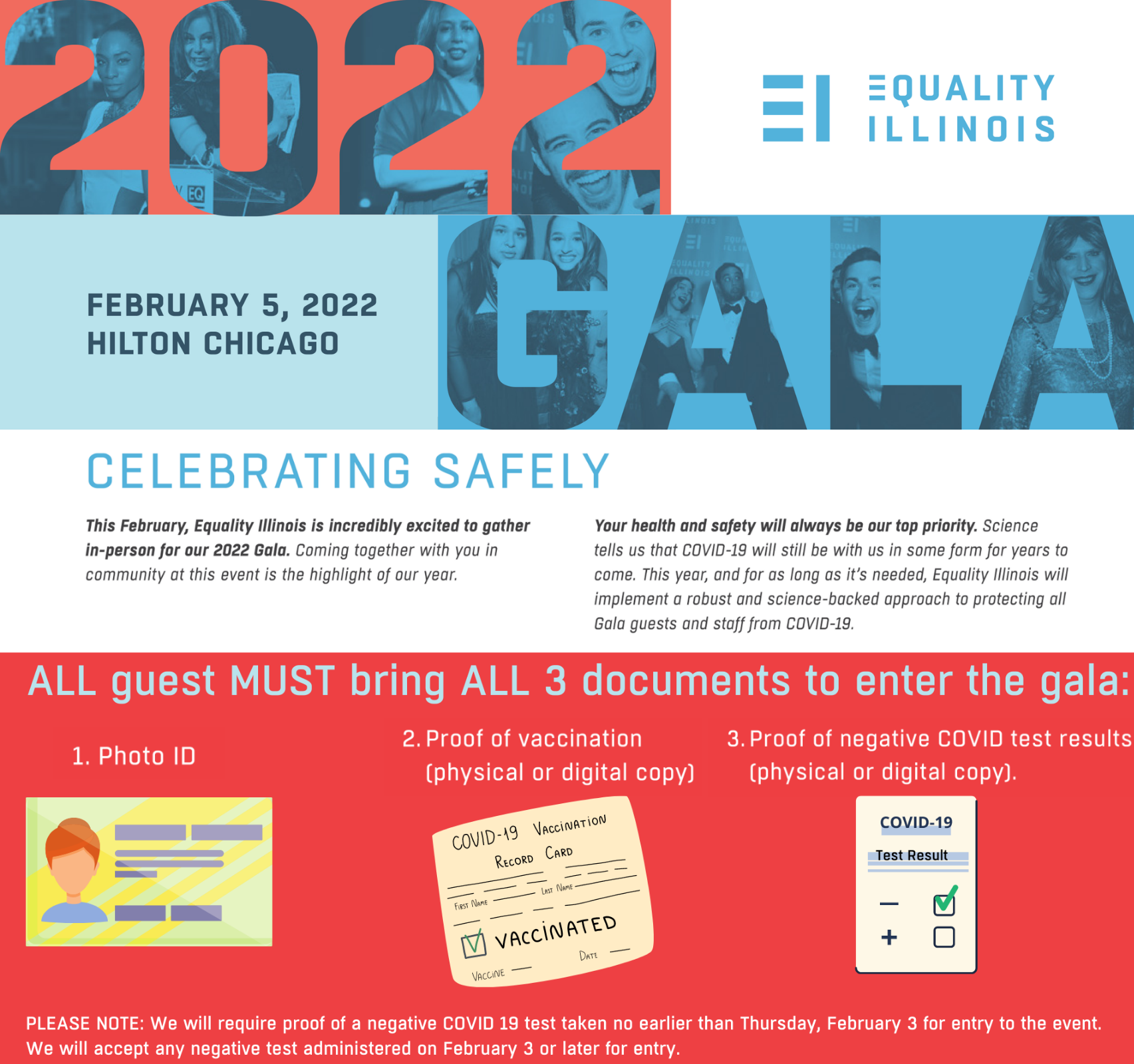 The 2022 Gala is coming up! We have strengthened our protocols to keep you safe.
According to City mandate, the Hilton must also independently verify proof of ID alongside the proof of vaccination. In order to streamline that process and fulfill those requirements, we are no longer planning on using the Clear App, but instead partnering with the Hilton to implement a one step check in process during which all guests must provide physical or digital copies of the following three documents:
Photo ID
Proof of vaccination (either physical copy or digital copy)
Proof of negative test results (any form of test, either physical copy or digital copy)
a
If you're joining us, please make sure that you are prepared to meet these requirements. If you haven't gotten your tickets yet, you can do so by clicking HERE.