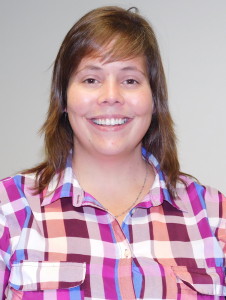 Jessica Peters, Development Manager at Equality Illinois, has built her career around empowering marginalized populations and activating individuals to fight for their happiness.
Jessica has over 15 years of experience working with businesses, corporations, grassroots organizations, and community leaders to improve the lives of LGBTQ+ people.
Prior to moving to Chicago, Jessica was passionately devoted to implementing Kansas City's first LGBT Health Expo, which created a path for the LGBT community to access social, health & Affordable Care Act resources. As the co-chair of Metro Kansas City, the largest chapter of Equality Kansas (the statewide LGBT advocacy organization), she collaborated with PFLAG, local faith-based organizations, the Kansas City Chamber of Commerce, and area Girl Scout and Boy Scout troops to ensure passage of a sexual orientation and gender identity nondiscrimination ordinance covering housing, employment, and public accommodations in Roeland Park, a Kansas City, KS suburb.
Upon moving to Chicago in 2015, Jessica's fire was ignited to fight for full LGBTQ+ civil rights when she learned about Equality Illinois during the organization's 2015 Advocacy Day at the State Capitol in Springfield in support of the conversion therapy ban. Hearing first hand about the harmful effects of conversion  therapy, she understood that the fight for LGBTQ+ rights is far from over.  She says she was over-the-moon excited when she got the call in October 2015 with a job offer to work for a statewide powerhouse that is at the forefront of effecting change in Illinois.
The Development Manager position allows Jessica to assist stakeholders and local businesses to maximize their impact within the LGBTQ+ community.  A sample of Jessica's responsibilities include raising over $1 million dollars annually through small and mid-size events and managing Equality Illinois' client management system.
Jessica maintains her optimistic outlook on life through reading a book every week or two and spending time outside every time it rains.  She believes that by finding and living for one's happiness, space is created for authenticity to prosper and equality to be achievable.