Southern Illinois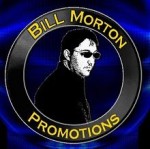 Bill Morton Promotions specializes in getting your name known, your voice heard and your message understood. Making it happen for you is the one and only priority. Bill Morton Promotions offers professional national and international radio promotions services. Call us to schedule your free 20 minute consultation today!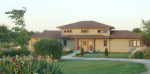 Our winery philosophy is simple, yet guides us in everything we do. We strive to make the best wines we can in the best setting we can. Our goal is not only to make wines that we can be proud but to make wines that our customers enjoy and are proud to share with their friends. Come visit us in beautiful southern Illinois!
If you are looking for a great restaurant with an inviting atmosphere, visit Longbranch Grill of Shelbyville, IL. We are dedicated to providing fast service and great-tasting food because we believe you deserve nothing less. Visit us today and see what sets us apart from all others.

The RiverBend Growth Association is both the Chamber of Commerce and the Economic Development Organization for the communities of the Riverbend. As a Chamber of Commerce, we actively promote activities between our member businesses. As an Economic Development Organization, we work closely with state, regional, county and local officials to develop new employment opportunities.
The Robinson Chamber of Commerce is an organization of businesses and professional men and women who have joined together to promote the commercial and civic progress and quality of life for our community.