Beauty + Personal Care

Our clients come from all walks of life! In our shop you'll find customers of all genders and sexual orientations. We serve customers as young as 18 and are happy to count many seniors citizens among our biggest fans. We have couples who shop together, women who come in with their girlfriends, groups of friends our on the town and plenty of folks browsing and shopping on their own. Lots of our clients have never set foot in an adult shop before and just as many are connoisseurs of sex toys. We try to make our shop accessible to adults of all experience levels, interests, ages and relationship status. If you are wary of shopping in an adult store, we can make you feel comfortable and relaxed. If you have lots of experience with adult stores, we think you will like what we have to offer as well.
We are an upscale full service child centered beauty salon and spa in Chicago's North Center neighborhood with services that include daily children's haircuts, nail services for children and adults, children's spa services, and children's pampering and spa beauty parties.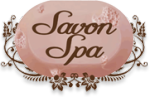 At Savon Spa, we strive to give our clients a luxurious, purifying organic spa experience in an elegant setting reminiscent of old world Paris.
We stand out because we come to your location to get you ready. You stand out because you're you! We want to accentuate who you are. Because we work with freelance artists, we can pair you with the right artist for your style.