Finance + Business Services
Net Voice Now is a unique company! Our goal is to be the company that ensures our clients get the highest rate of return from their technology investment. Our purpose is to dramatically improve client productivity through cloud based phone communications.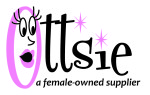 Ottsie, LLC is a Federal and National Certified dual-purpose business enterprise. Ottsie specializes in the construction supply industry. Ottsie is an Accredited Nonprofit and Certified facilitator, trainer and holds US Copyrights on Legal Policies for nonprofits. Not only will Ottsie help you fulfill your purchasing requirements, but their staff will assist you with marketing so your customers know you believe in and practice diverse purchasing. Women purchase over 70% of the goods and services in the USA. With Ottsie's assistance, your customers and clients will know you care about diversity in a practical way. At Ottsie we believe our character and dedication to our customers is setting and making new industry standards. Ottsie is a Federally Certified WOSB and a Nationally Certified NWBE. President of Ottsie, LLC, Sally Rutledge-Ott, ACE, NFPC is the Regional Director of the U.S. Women's Chamber of Commerce for Illinois.
PostNet Glenview is a full service printer – from business cards to banners, brochures, promotional products and more! We are also an authorized shipping center for FedEx, UPS , DHL, and the USPS. We accept all drop offs and we can compare shipping prices for you. We also offer lamination, notary service, and faxing. PostNet Glenview is YOUR neighborhood business center.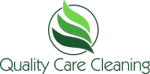 Your single source for professional cleaning services is Quality Care Cleaning. Our professional, bonded staff provides expertise, and we offer a variety of packages to meet your specific needs. Our highly trained and experienced supervision insures that high quality staff are always working at your facility. Our commitment to Total Customer Satisfaction is prevalent in all Quality Care Cleaning services and customer satisfaction is our number one priority.

Sassetti LLC is a boutique accounting firm with national resources. We provide audit, tax and advisory services to individuals, businesses and non-profit organizations – going beyond the debits and credits to create a superior customer experience for all of our clients.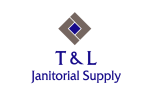 T & L Janitorial Supply, LLC offers a full line of janitorial supplies. We offer local delivery and a convenient walk-in customer counter. Our goal is to be your partner and provide solutions to your everyday cleaning and office needs.