Fahrenheit Chicago 3 events are free and open to the public. However, participants can upgrade to a VIP experience for $15. This upgrade entitles a person to craft cocktails, beer, and an opportunity to enter into a special raffle!
SECURE YOUR VIP TICKET TODAY!

Happy Birthday, Jeffery Pub! Kick Off Party
Jeffery Pub | 7041 S. Jeffery Avenue
11-3 a.m.
Honorees Reception
Connect+ Gallery | 1520 E. Harper Court
7-9 p.m.
Bae Skate
The Rink | 1122 East 87th Street
12-3 a.m.

The Promontory | 5311 South Lake Park Avenue
Beyond the Rhetoric Flash Talks
1-5 p.m.
Chicago Promoter's Day Party
5-9 p.m.

Fahrenheit Chicago "Bronzeville is Burning"
DuSable Museum | 740 E. 56th Street
1-8 p.m.
FEATURING
Dominique Jackson breakout star of POSE on FX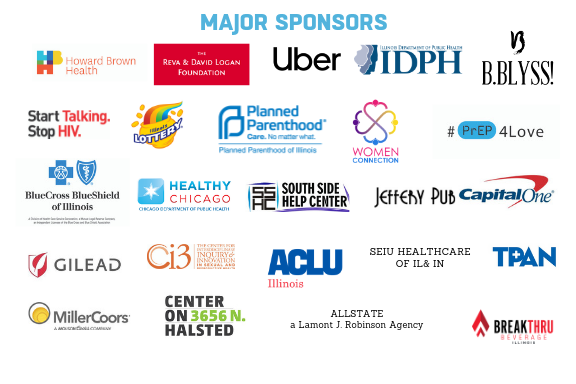 Health Village
Free health screenings at Fahrenheit Chicago 3 will be coordinated by Howard Brown Health, Planned Parenthood of Illinois, and TPAN.
Vendor Opportunity
Fahrenheit Chicago 3 is an opportunity for small business and community based organizations to connect with LGBTQ communities of color. This years expo our community partners can participate in one day or both days to maximize their presence. We can customize your experience!