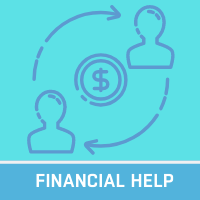 We understand that many people are experiencing different levels of financial hardships due to the pandemic. We will be continually updating this information, so come back often. Be sure to share any resources you find.
COMMUNITY RESOURCES
LOANS FOR SMALL BUSINESSES
UNEMPLOYMENT INSURANCE
TAXPAYERS (Extended Deadline)
Free/Low Cost Internet
Please let us know any helpful resources that you find by clicking our "Share With Us" button.