THE MIDWEST'S LARGEST LGBT GALA and FUNDRAISER
SUPPORTS THE WORK OF EQUALITY ILLINOIS
Saturday, February 14, 2015
Hilton Chicago Hotel, 720 South Michigan Avenue, Chicago
CORPORATE SPONSORSHIPS
•Gala Sponsors are highlighted in an
intensive five-month print and online campaign.
•Sponsors reach Equality Illinois' database of over 50,000 LGBT and
LGBT-friendly households through our annual report, web site
postings, e-blasts and special events throughout the year.
•Sponsors are recognized as those businesses and organizations that
value, support, and promote diversity.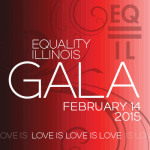 SPONSORSHIP LEVELS
Platinum Presenting, Gold, Silver and Bronze levels are available.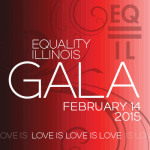 CORPORATE SPONSOR COMMITMENT FORM
Print, fill out, and return to become a sponsor. Thank you!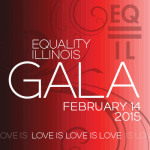 GALA FACT SHEET FOR CORPORATE SPONSORS
Learn the facts about sponsoring the gala.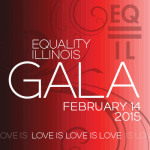 EQUALITY ILLINOIS BACKGROUND FOR CORPORATE SPONSORS
Information about the Midwest's largest LGBT advocacy organization.
R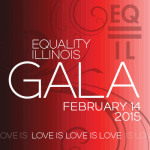 ETURN TO MAIN GALA PAGE
Links to ticket, silent auction and program guide information.