June 1, 2016
Dear friends, champions and supporters of Equality Illinois,
Today, I am both proud to begin my service as the new CEO of Equality Illinois and humbled to build off 25 years of amazing work to lead Equality Illinois into our next phase.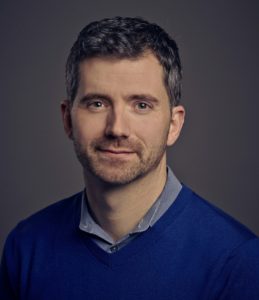 This year we are observing our 25th anniversary, and there is much to celebrate. Our community has come so far during this time and has much to be proud of thanks to the tenacity and sacrifices made by many in the Equality Illinois family. Just two weeks ago, I married my husband, and I want to say thank you to all of those who fought so passionately to give me and thousands more in the LGBT community that opportunity.
However, our fight for equality is far from over. From challenges facing transgender people and LGBT youth to protecting our many wins, we must continue fighting as a united voice until we have achieved full equality and acceptance. That voice must be passionate, engaged and inclusive of every member of our community from each corner of Illinois.
One of my top priorities this coming year is to lead the development of a new strategic plan that will shape EI's priorities and goals for the next several years to meet our mission of building a better Illinois for the LGBT community and our families and achieving social justice for everyone.
And during this anniversary year, we have a unique opportunity to reconnect with our community, expand our inclusiveness and talk one on one with stakeholders about their hopes and fears for the future.
This is why I am excited to announce the launch of a summer-long listening tour that will take me on the road to cities, towns and neighborhoods across Illinois, affording me the opportunity to reflect, listen and plan for the future. I will travel throughout our state to give members of our community an opportunity to share their experiences as members of the LGBT community and offer their hopes for what a more equal and more accepting Illinois might be.
This listening tour will give us the tools to position our next Silver Jubilee in 25 years to be as successful as this first one. We will visit schools, faith institutions, community centers and homes throughout the summer, hitting as many as 25 communities to celebrate 25 years of EI's trailblazing history and engage around our future.
Stay tuned for updates from our team on Facebook, Twitter and equalityillinois.org for our mid-June listening tour launch. I am so excited to begin this journey with all of you and look forward to meeting each and every one of you in the coming months.
Enjoy a festive LGBT Pride Month.
Brian C. Johnson
Chief Executive Officer
EQUALITY ILLINOIS