Join Equality Illinois on Sunday, June 4, for the annual Equality Illinois Pride Brunch Kick-Off! We will bring together more than 300 community leaders and champions to celebrate our LGBTQ+ communities and support our critical advocacy work to build a better Illinois for LGBTQ+ people.
Help Equality Illinois launch Pride Month with a celebration of the community who help us advance LGBTQ+ equality all year round. The proceeds go towards the LGBTQ+ civil rights advocacy work of Equality Illinois.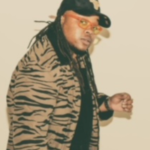 Host Committee
(In Formation)
Patty & Brian Hulseman-Abrams
Jeremy Krifka
Zach Koutsky
Michael Crowley
Commissioner Samantha Steele
José Che-Che Wilson
The GenderCool Project
Host Committee
Justin DeJong & Joel Muilenburg
Josh Schwartz
James LoBianco & Anthony D'Amato
Becky Carroll
Michael D. Meadows
Michael Cunningham
Liz Stovall & Trista Dahleen
Cook County Commissioner Donna Miller
Butch Trusty & Kino Mostany
Luis H. Roman
Dr. Elisabeth Giblin & Oren Jacobson
Mony Ruiz-Velasco & Denise Poloyac
Aimee Pine & Maggie Koehler
Jerome' R. Holston
2023 PRIDE BRUNCH SPONSORS




(In Formation)




2023 PRIDE BRUNCH CHAMPIONS




(In Formation)



CHICAGO BLACKHAWKS FOUNDATION
2023 PRIDE BRUNCH SUPPORTERS




(In Formation)



This event will sell out fast, so secure your ticket today!