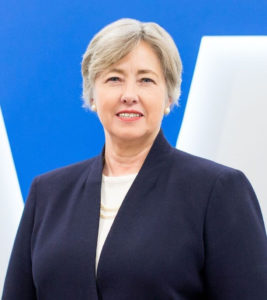 The 2018 LGBTQ Pride Month celebration launches on June 3 at the Equality Illinois Pride Kickoff Brunch with an appearance by Annise Parker, the former mayor of Houston and the first out mayor of a major American city, who now works to increase the number of openly LGBTQ officials throughout the country.
As the keynote speaker at the 2018 Pride Brunch, Mayor Parker will discuss her role as President & CEO of Victory Fund, the only national organization dedicated to electing openly LGBTQ people who can further equality at all levels of government.
Mayor Parker's remarks will be delivered during the celebration to be held on Sunday, June 3, 2018 at Venue West, 221 N. Paulina St., Chicago.