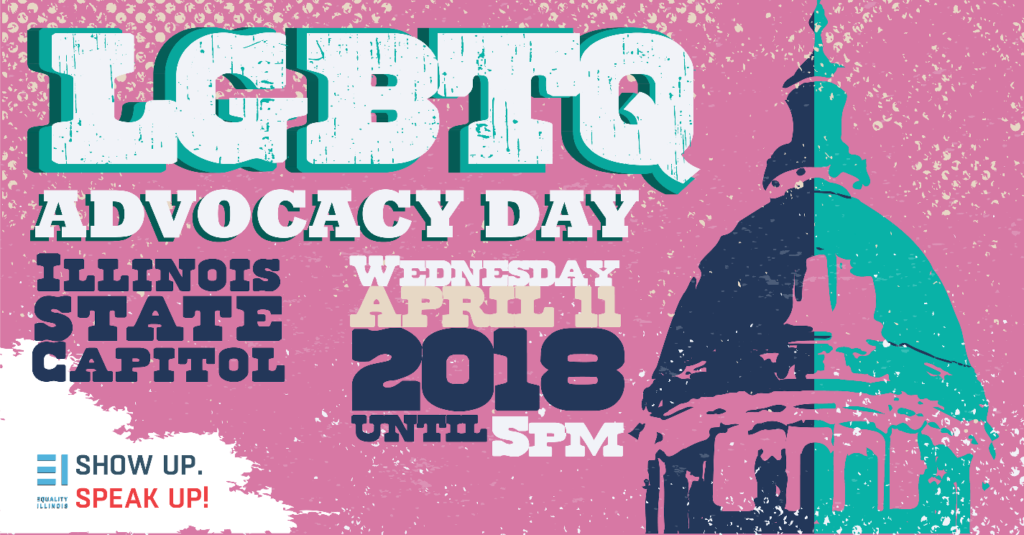 LGBTQ Advocacy Day in Springfield is next week. Please join us.
Register today for Wednesday, April 11 to talk to lawmakers about the Inclusive Curriculum Bill to teach students the historical events and contributions by LGBTQ people.
There are citizen advocates driving and car pooling from all corners of Illinois or arriving on our bus from Chicago. The bus departs at 6am from Equality Illinois at 16 N. Wabash Ave. and at 6:35am from Affinity Community Services, 2850 S. Wabash Ave.