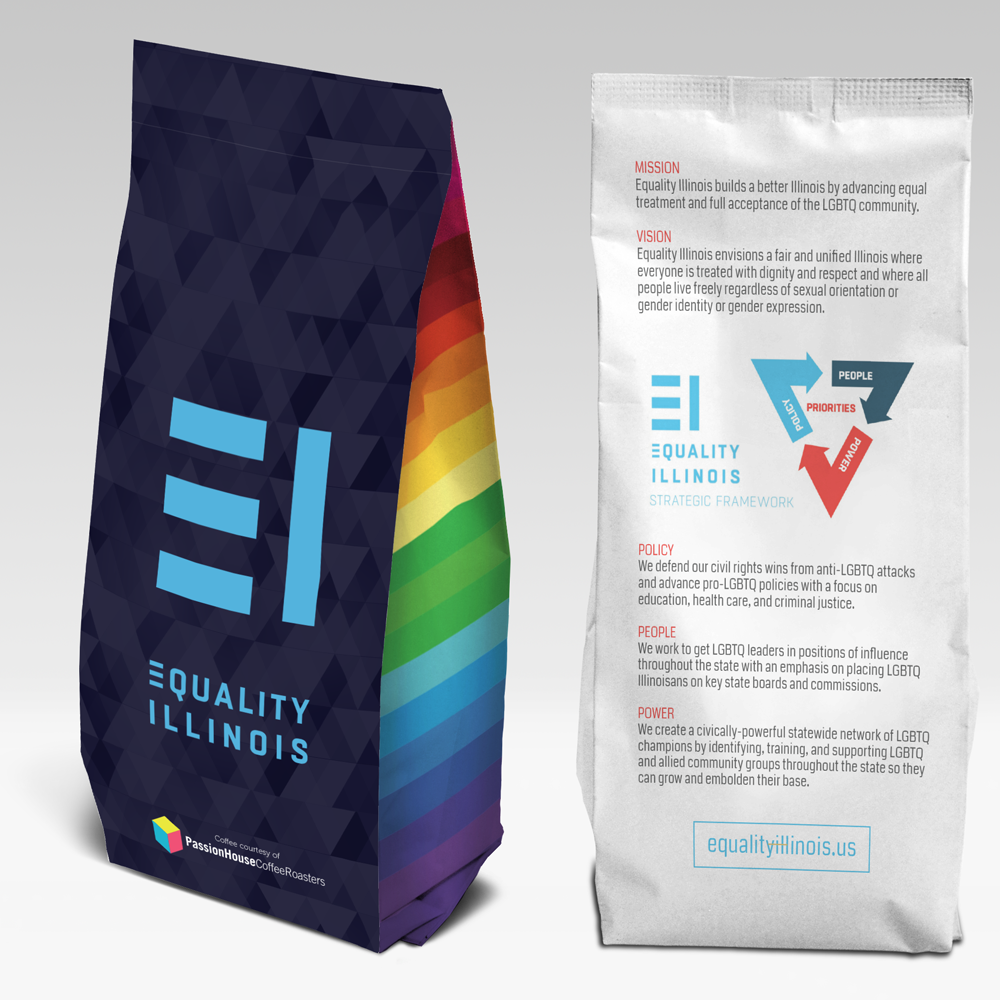 A great way to celebrate Pride, enjoy Passion House Coffee Roasters 12 ounce bags of single origin Papua New Guinea Sigiri Estate beans.
A share of the proceeds benefit Equality Illinois and our work for LGBTQ civil rights. You can find the coffee at their shop at 2631 N. Kedzie Ave., Chicago or order online HERE.
Thank you, Passion House, and your customers for supporting Equality Illinois.