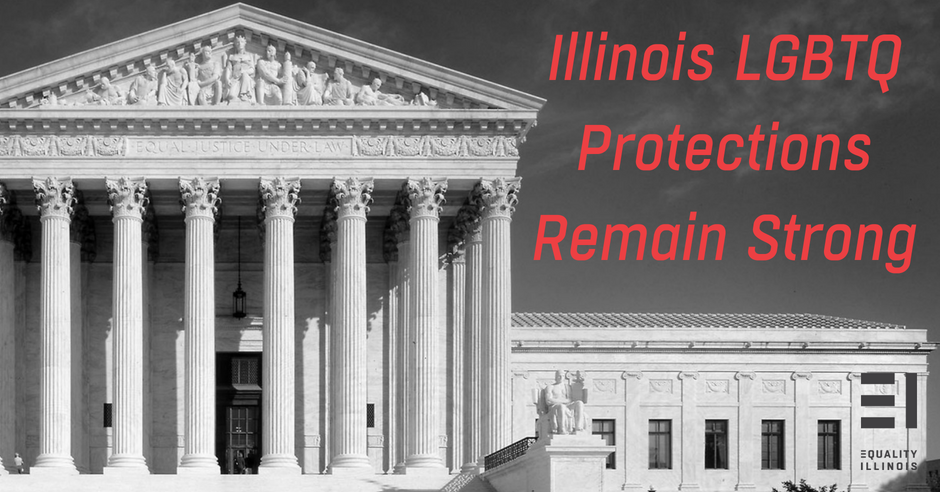 The Illinois Human Rights Act protects many people—including LGBTQ people—from discrimination in places of public accommodations. The decision issued in Masterpiece Cakeshop today by the U.S. Supreme Court does not limit the protections in our Human Rights Act.
However, the Court missed an opportunity to vociferously defend the rights of LGBTQ Americans to be free from discrimination when participating in public commerce.
Equality Illinois, the statewide LGBTQ civil rights organization, calls on the leaders in Illinois to reaffirm our state's commitment to enforce our anti-discrimination law.