The 2021-2022 program kicks off September 14, 2021 and runs through May 2022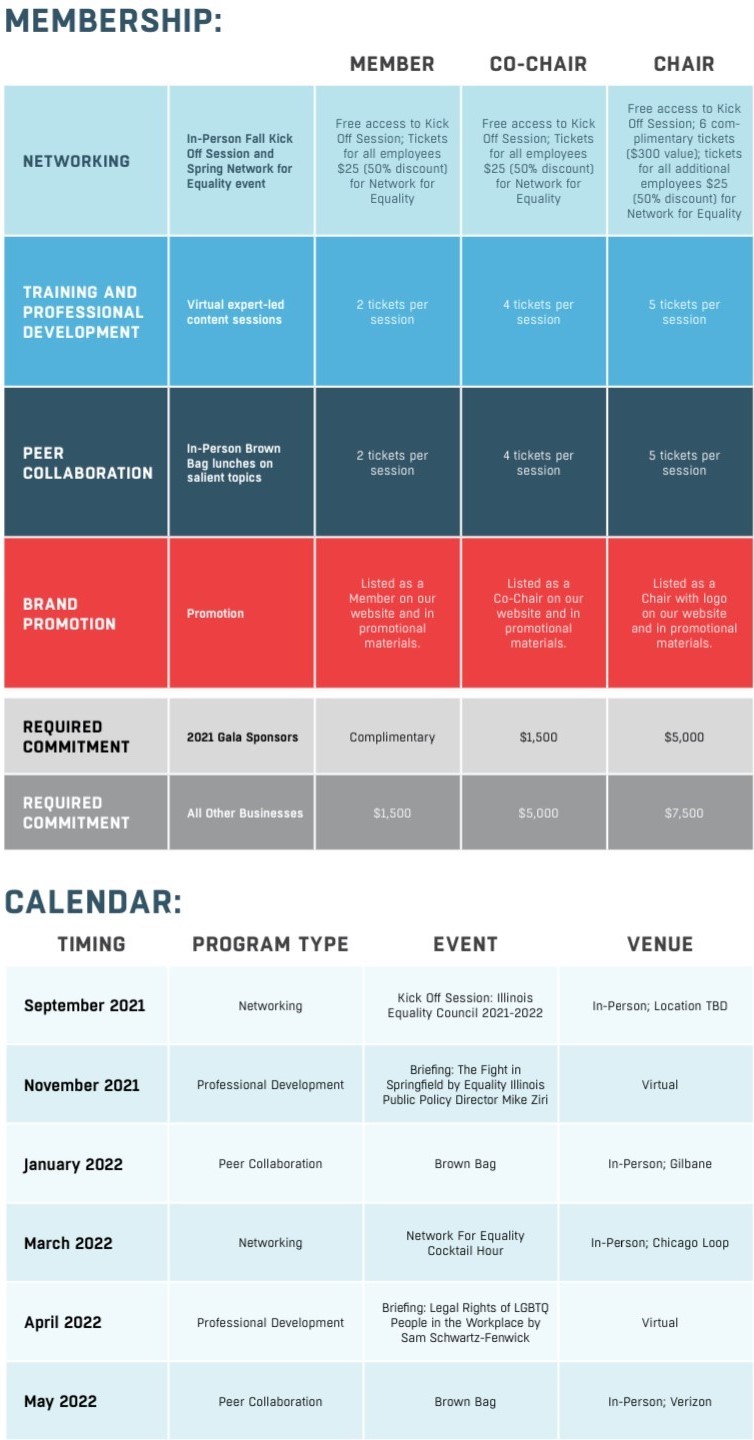 To learn more, or to join, please contact Emily Boyce at eboyce@eqil.org.
ABOUT US: Equality Illinois is a nonprofit 501c4 organization that seeks to build a better Illinois by educating and advocating on behalf of lesbian, gay, bisexual, transgender, and queer (LGBTQ) equality. Founded in 1991, Equality Illinois is the only statewide LGBTQ civil rights organization In Illinois and one of the largest state-based LGBTQ equality organizations in the country. In the past year alone, our work and our leadership has been highlighted in The Washington Post, USA Today, L.A. Times, Chicago Tribune, The Chicago Sun-Times, and on NBC 5, Fox, and CNN.