ANNUAL CONVENING
December 5, 2018
Hilton Chicago | 720 S. Michigan
The Illinois Equality Council is a collection of Illinois businesses who champion LGBTQ+ equality in the workplace and beyond
The Annual Convening of the Illinois Equality Council is an opportunity for members to network with likeminded champions, engage in professional development, and connect with senior Illinois leaders.
Click HERE to learn more about the Illinois Equality Council.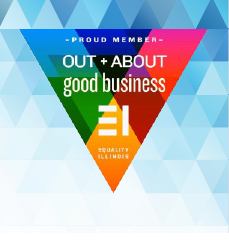 ABOUT US: Equality Illinois is a nonprofit 501c4 organization that seeks to build a better Illinois by educating and advocating on behalf of lesbian, gay, bisexual, transgender, and queer (LGBTQ+) equality. Founded in 1991, Equality Illinois is the only statewide LGBTQ civil rights organization In Illinois and one of the largest state-based LGBTQ+ equality organizations in the country. In the past year alone, our work and our leadership has been highlighted in The Washington Post, USA Today, L.A. Times, Chicago Tribune, The Chicago Sun-Times, and on NBC 5, Fox, and CNN.